ToyTalez, is a doll hospital located in Yeoksam-dong, Gangnam-gu, Seoul. Just as people go to hospital when they are sick, dolls visit this hospital when they have defects. CBT reporters interviewed Kim Kap-yeon, CEO of ToyTalez, who mends broken dolls and gives hope to people who think of them as family members. This article covers the foundation and future direction of ToyTalez. It also gives information for readers who are interested in a doll doctor, and touching stories of visitors.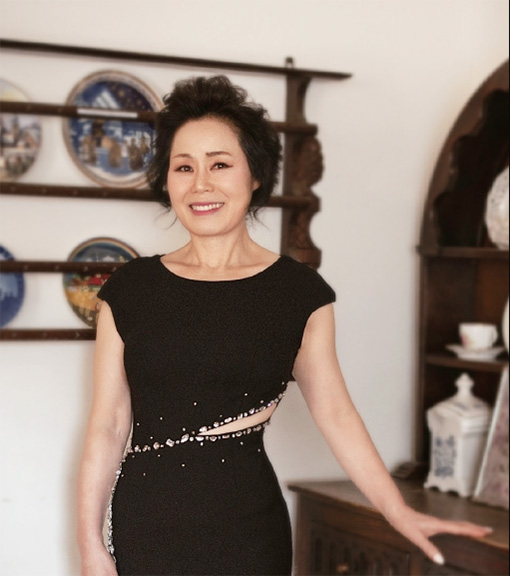 Q1. Please introduce yourself and explain about your company.
I am Kim Kap-yeon, and I have been running a trading company called 'PPC World Korea' for 24 years. PPC World Korea makes dolls and exports them all over the world while ToyTalez, which is a subsidiary of PPC World Korea, is a doll hospital that repairs dolls. We subdivided the options with a variety of specialists just as in a real hospital. There is a doll doctor who recreates dolls according to customer designs, another who uses models to find suitable fabrics and fashion them into clothing for the dolls, and finally one who puts new stuffing in the dolls.
Q2. The theme of the doll hospital feels fresh, so is there any special opportunity to run ToyTalez?
As I mentioned before, I am running a trading company that exports dolls. We often refer to the sewing doll industry as a labor-intensive industry. As the digital industry develops and labor costs rise, Korea is trying not to engage in labor-intensive industries. Therefore, the sewing doll industry is migrating to countries like China, Vietnam, and Indonesia, which have a lot of human resources. I assumed that a company which located in Seoul would not be competitive unless it was outsourced to a country with cheap labor. I was thinking about ways to demonstrate our capabilities and turned to the domestic market. The solution was a design business that produces dolls upon the request of customers, and a repair business that fixes dolls. After ToyTalez created an Internet shopping mall and started selling dolls, we sometimes receive requests for after-sale service, and one customer even asked if we could repair a doll purchased from another company. After careful consideration, I thought that this method would be good, so I created the brand called ToyTalez. However, there was another reason why it changed to an official doll hospital. A few years ago, celebrity dolls became very popular, and most of them were produced in China, with quite a few imperfections and defects. Customers came to ToyTalez to correct such dolls. One customer sent us a doll with a torn face, and posted a review on Twitter. The post reached 360,000 views and became widely known. Moreover, the show The Return of SUPERMAN covered ToyTalez and this helped to boost our reputation. It was during the interview that I had the idea to name it a doll hospital.
A few days ago, I was asked on ToyTalez's Twitter account "I want to be a doll doctor, what should I do?" Since you build skills through training, I replied that working as an intern at my company for about a year would probably be the fastest way to learn. The doll doctors who are working here now did not undergo any formal training as such, you have to have a good sense of sewing. In addition to that, you need to design skills that can capture and implement the design envisioned by the customers. In summary, you should have aptitude for the trade, the ability to learn quickly, and the willingness to work hard.
Q4. You must have interacted with many customers seeking your services as a doll doctor. What do you think dolls mean to them?
Of course, dolls are lifeless, but for their owners they can be like close friends or family members. Previously, I saw a post saying, "Please help my brother. I do not care how much it costs." As such, owners do not spare any expense to restore them because they regard them as family. Some customers entrust their dolls to ToyTalez and cry, while others leave them snacks as gifts. There are quite a few customers who request the dolls to be restored within 24 hours because they do not want to be away from the dolls for a long period of time. I think the reason why so many people feel attached to dolls is related to our culture. Among the customers who visit ToyTalez, the proportion of those in their 20s are the highest. Since both of their parents worked, they consider these dolls to be surrogate parents and they have a strong emotional attachment.
Q5. Have you had any rewarding moments while running ToyTalez?
There are many people who do not understand why people spend so much money on repairing dolls or why they think of their dolls so much. However, I think ToyTalez is a place that understands and recognizes the feelings of customers who love dolls. I feel rewarded thinking that we can heal someone's heart. At first, I thought it would be all right to do doll repairs, but as I interacted with customers who experienced relief from their anxiety, I also received mental healing. By repairing the dolls at ToyTalez, customers looked happy and showed tears of gratitude.
Q6. Do you participate in the doll restoration?
I started this business by myself after working for another company. In the beginning, there was only one mender, so I participated in mending and design. I used to work in management and trade, but when I tried mending, I was pretty good. However, I occasionally participate in the restoration, because there are talented employees that work here now. This prompted me to leave the job to the professionals, while I focus on management. Anyway, I have both experience in mending and design, so I can diagnose the dolls accurately. Sometimes, when other broadcasters visit this doll hospital, they often want to film me personally mending it. I always comply with that request, but I want you to know that there are other more qualified employees at ToyTalez.
Q7. Do you have any plans or goals in the future?
As you know, I am old. The business is still in its infancy, so I hope it will enter the global market later. Then I would like to hand it over to new generations to maintain this business. I want to train young people who are interested in doll reparations and leave. In addition, I hope that a big and noteworthy doll hospital will be built in Korea like a landmark, and become a tourist attraction. I imagine tourists bringing their dolls for repair when they come to tour, and then take them when they go back. Then, would not it become more famous than Samsung Medical Center?
Q8. Is there any message ToyTalez would like to send to the world?
I want to tell people who feel anxious without their dolls, "I will help you to keep them by your side, do not worry." Sometimes parents bring dolls of their children over the age of 20 shyly asking, "Are there many people like my children?" Then I say, "Do not worry. It is definitely not strange." You do not have to be conscious of others. It is neither morally wrong to feel attached to dolls, but it is also not a bad thing.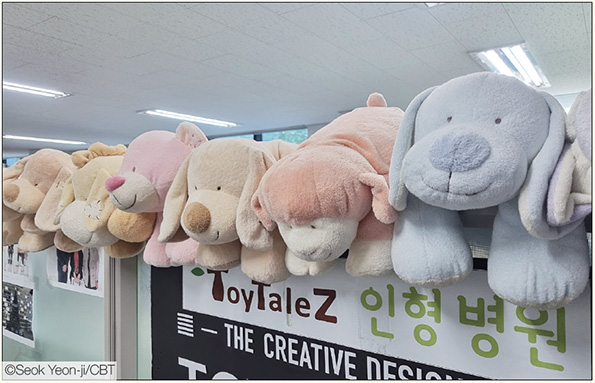 By Seo Ah-hyun
tjdkgus666@chungbuk.ac.kr
By Seok Yeon-ji
duswl1102@chungbuk.ac.kr